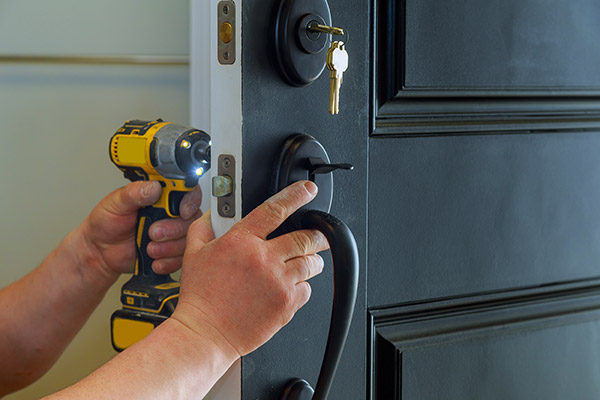 Pit Pro Handyman 724-544-8544
There are many reasons that an entry lock would need to be changed out on an emergency basis. We offer lock replacment handyman services as one of our emergency need services.
When a home suffers a break In the home locks must be replaced. The owners may order such from Amazon or obtain them from The Home Depot, Lowe's or Ace hardware and then we will install the owner supplied lock. This is a best practice as you are fully in control of the keys to your new locks.
Lost Keys may cause the need to change locks on your doors. Whe you lose your keys you lose your sense of security and privacy. It is not comforting to know that your keys are out there somewhere, possibly in someone's posession. No matter what the cause we can handle the lock replacement and restor your peace of mind.
Locks need to be replaced upon tenant move out of a rental home or apartment. This protects the premesis in the interim when there are no residents in the unit as well as providing protection for future tenants agains a tenant return situation. It is not an option yet a requirement upon tenant move out to replace the locks.
So you are the proud new owner of a home and the previous owner turned the keys over to you at the closing this moring. To secure your new property a lock change is necessary. You do not know how many keys were give to the previous owners family and friends over the years. Keep in mind many realtors have had access to the keys along with their clients. This key change is not an option if your desire safety and sense of security for your home and family. We will change out your locks for you so that you can have that sense of security that you demand.
Following a divorce or break up situation is is vital to change your door locks. At Pit Pro Handyman we will change our your door locks with locks that you provide
For more information about emergency door lock changing services please contact Justin of Pit Pro Handyman at 724-544-8544