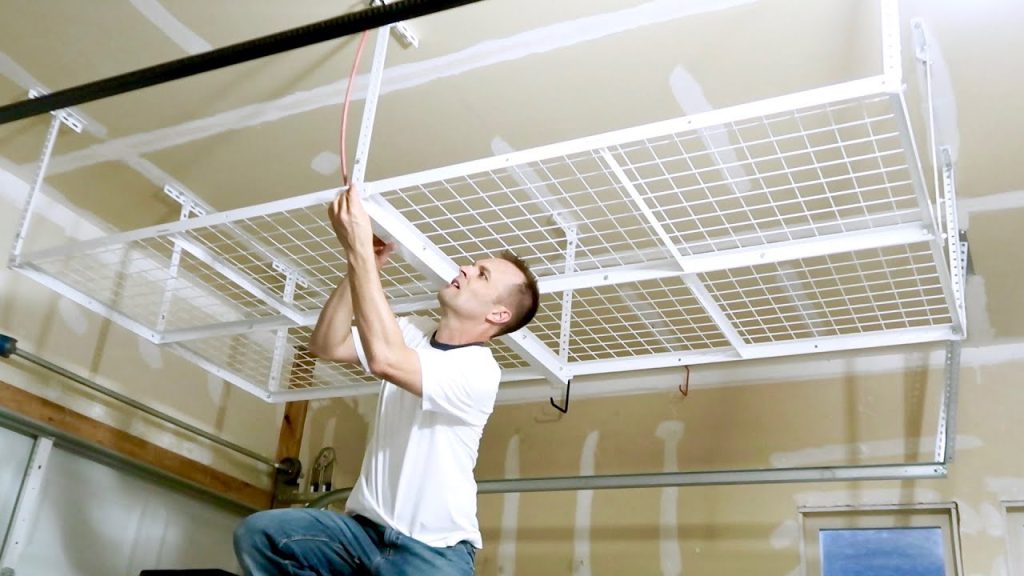 Pit Pro Handyman 724-544-8544
Garage storage systems are becoming the popular solution to a crowded and disorganized garage. With many different storage systems being offered on Amazon.com, local big box stores and warehouse stores the day of a disorganized and cluttered garage are over.
Overhead garage storage makes for handy storage of items the are for holidays and used on an annual basis. The over head space that is located above the garage door when it is in the open position is transformed into useful real estate when a hanging system is installed. The system can beplaced to avoid the garage door opener mechanisms so that things do not get caught up. These systems suprisingly will handle the weight of holiday decore quite easily which frees storage spaces thare are accessible without a ladder to be used for more frequenly accessed storage needs.
At Pit Pro Handyman we offer garage storage locker assembly to our greater Pittsburgh Pennsylvania clients. These lockers can be obtained from Amazon or local big box stgores. Some fo the featues that attract our clients to these storage solutions are the locking doors, the commercial grade wheels, the ability to secure the lockers or cabinets to the walls to prevent tipping. When these lockers or cabinets are outfitted with wheels or casters they are easily mobile and when you decide to move to a different home they are already packed, all the moving crew needs to do is wheel them onto their moving truck.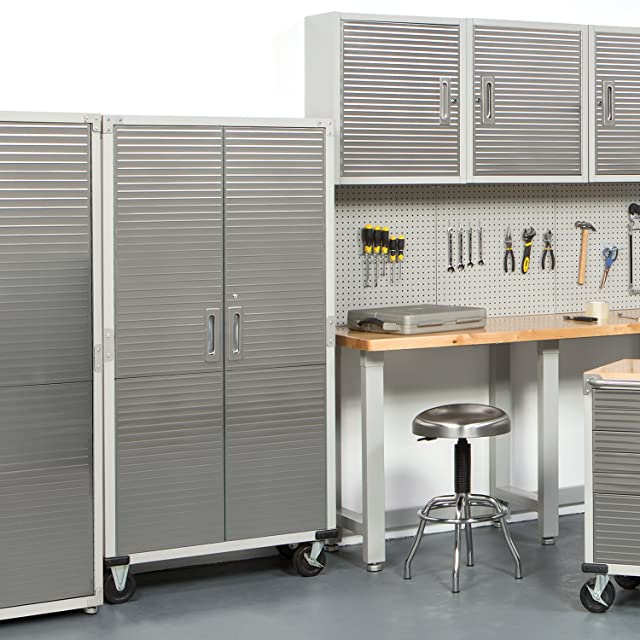 Garage storage built in shelving can be a less costly approach to garage storage solutions. These shelves are simple and not enclosed. These shelves allow you to see their contents from across the room and provide for easier access to items. That easy access can be a detriment as in some cases as there is not locking and a thief can easily see what you have stored and what they can steal and pawn. With garage thefts becoming more and more common it is a must to consider the locking cabines and have that extra peace of mind.
Garage storage garden tool racks are a common item that has been growing in popularity in recent years. These garden tools storage racks are typically a chrome tublular assembly with a rack on the top and bottom and hardware on the sides that will hold the tool handles in place. With wheels or castors on this storage rack it is easy to simply roll it out of the garage and onto the driveway and place it near whee you will be working with those tools.
Install storage units
Install shelving and storage solutions for our Pittsburgh Pennsylvania handyman customers is an up and coming service as more and more people discover the garage storage systems that are available in the Pittsburgh Western PA area.
Please contact your Pittsburgh Pennsylvania Professional garage floor crack repair service and garage storage solution installation handyman at 724-544-8544 to discuss your garage storage needs.