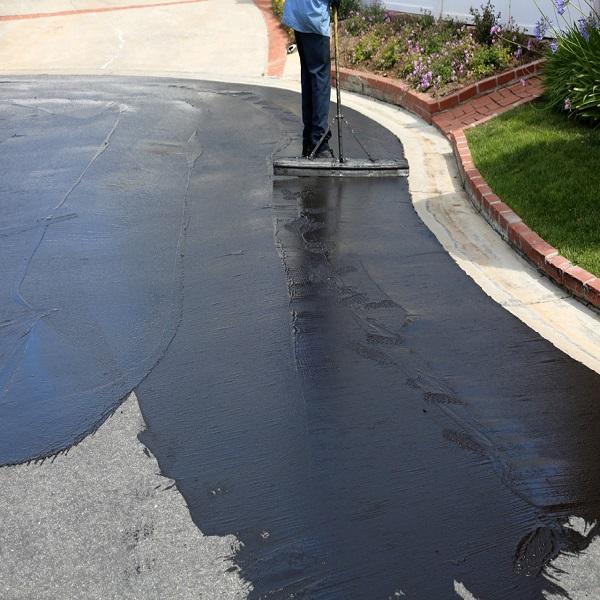 Pit Pro Handyman 724-544-8544
At Pit Pro Handyman our Pittsburgh Pennsylvania exterior repair services include driveway repair and coating for Asphalt driveways. Our weather patterns and the freeze thaw cycle can be very harsh on our driveway surfaces and over time they will develop cracks, holes and overall surface deterioration. In additon to the freeze thaw cycel harsh summer suns bearing down on the asphat gives them a flexibility that helps to tear at the cracks and eventually they begin to chip away.
In our western Pennsylvania climate asphalt driveways should be repaired and coated in five to eight year intervals to keep them healthy and looking good. If one waits too long the cost of repair of an asphalt driveway in the greater Pittsburgh areas will beging to become extremely expensive. The cost to repair one or two weak spits is bearable, when that becomes thirty to fifty weak or deteriorating spots the cost to repair is unbearable.
In rare instances the driveway has deteriorated to apoint where an asphalt company must come in and grind the surface and then apply a new layer of apshalt over that. The monty that you saved by not maintaining the asphalt surface of your driveway or parking lot on a regular basis gets eaten up in a large asphalt grind and re-surface operation.
To mainting your driveway or parkign lot we will scrape, clean and blow the driveway to prepare for repairs. This will loosen any soils or deteriorating leaves and other organic matter and remove them from the surface. We will use a water hose and your water source to clean difficult areas, oil spots and other residues from the surface.
Following the cleaning of your asphalt driveway we will seal any cracks with a specialized apshaltic self-leveling crack filler that is in a tube similar to a caulking tube. This will be used to squeeze the filler deep into the cracks for a complete repair. Depending upon the size of the crack this process can be quick and use minimal filler or time consuming and consume several tubes of the filler. The important part of this is to get a complete fill and go deep and as full as possible. This is not any place to skimp on materials as it will effect the entire finish. We will wait a day for this to settle and level and we may need to go back and make a second injection into the cracks to complete the process as the filler works itself deep into the cracks.
While the crack filler is settling in and sealing we will repair any holes and divets that may be in the driveway. The holes are roughed up and cleaned out to prepare them for filling and compacting. We will fill the holes with a cold patch that does not require heating for it to bond to the existing asphalt and then we will compact that cold patch into the spaces to make a resulting surface that is level with the existing asphalt driveway. This compacting process is a hand tamp process that is performed with a manual hand compactor.
Following all asphalt driveway repairs we will brush and squeegee on an asphalt driveway resurfacer coating. This will need to be done on a day where there is no rain forecasted and the coating can be applied in one dry day. We will block your driveway access for 24 hours to allow the coating to dry. Be prepared to keep the car in the garage or park at a neighbors or other parking arrangement.
Following the repair of your asphalt driveway we will hope that you call us back in five years to have us re-coat your driveway so that holes and other deterioration are minimal and your asphalt driveway always has a fresh coat to protect the driveway below.
For concrete driveways repairs can be simple or more complex. We will use a specialized concrete patch to fill cracks once they are cleaned out. Holes may require a different type of patch and in some cases form work must be applied if there is damage to the edges or perimeter. The resulting repaired concrete driveway will look best if a full power wash treatment is perfomed prior to the repairs. This will allow for the aged surface to have a renewed look that will most closely match the repaired areas.
In some cases clients desire to have a concrete sealer or coating applied once the repairs are completed. Some of these coatings are stains and some are a thin slurry coating of concrete so that the enire driveway will look the same and renewed. The coating that is used depends upon the clients desired resulting finish and the options are endless.
For concrete paver driveway repairs we will refer customers to our preferred landscape installation contractor.
For more information about driveway repairs please contact Justin of Pit Pro Handyman at 724-544-8544