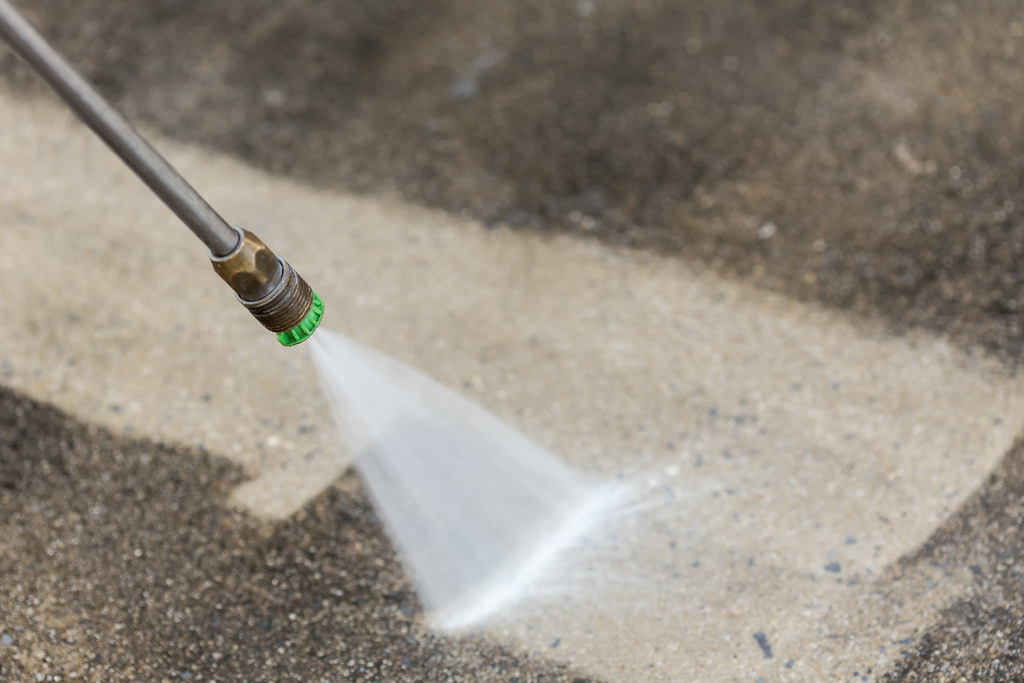 Pit Pro Handyman 724-544-8544
Our PIt Pro Handyman services include power washing services. The term power wash indicates using a machine with an engine or motor and water from a standard garden hose to clean a surface with. The water source is screwed into the machine and turned on. Once the power wash machine is started it pressuurizes the water and routes it to spray out of a hand held wand. The wand has many different attachments that can provide a fan spray, a high pressure stream and even a gentle wash spray that will spray many feet into the air.
The power wash machine may be electrical powered, battery operated or gas powered. The battery operated machine is used for maintenance of surfaces to prevent them from becoming issues of concern. The battery operated pressure washers allows us to climb up a ladder with it and use it on small areas on the building or house that are not reachable from the groud and are less accessible to electrical support power. Many small niches and crevices on the architecture that get shade may catch dust and mold spores and soil quickly as they are not exposed to the sun. The small mobile power washere that is battery operated is the best tool for these areas.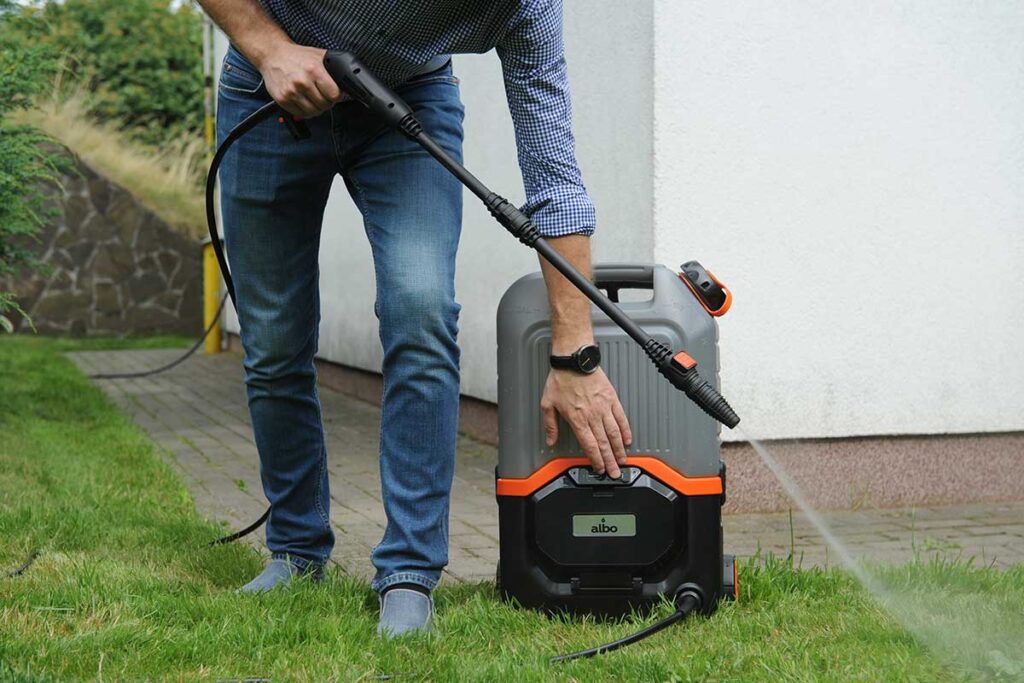 A corded power washer that plugs into an electrical socket is used for areas that require a quieter machine and are not extremely soiled or areas that can not be washed with a a higher pressure stream due to the potential of damaging ther material. This might include vinyl siding, asphalt singles, lexan sheeting or other vulnerable material. The electric powered washer uses a motor that is driven by electricity to pressurize the water and force it though the wand.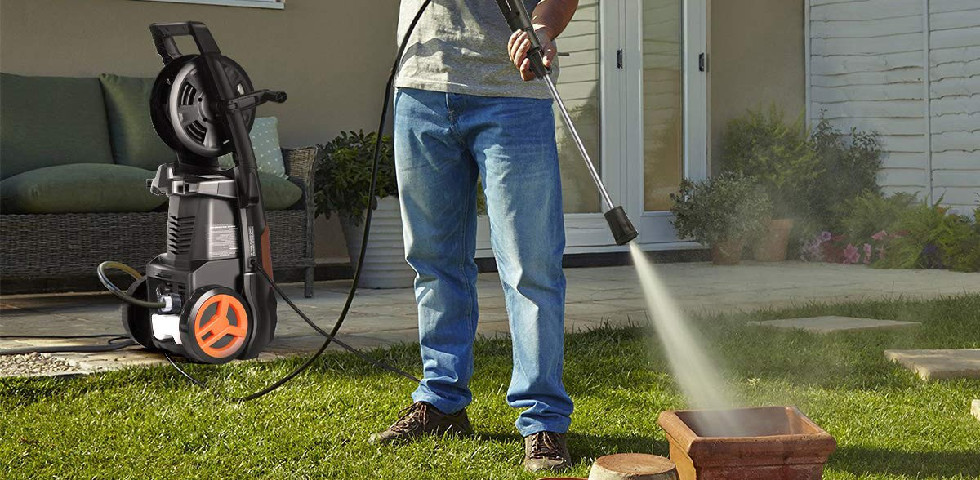 For highly soiled area such as conrete that has been stained with oil from leaky vehicles a gas powered washer will be used as it can power the washing stream to higher pounds per square inch (PSI) and separate the soils from the surfaces. This is best used on concrete and asphalt. Extreme caution must be taken when using a high pressure machine to prevent damage to the materials. A gas powered washer can tear holes in vinyl siding quite easily, can rip stucco from walls and even break window panes.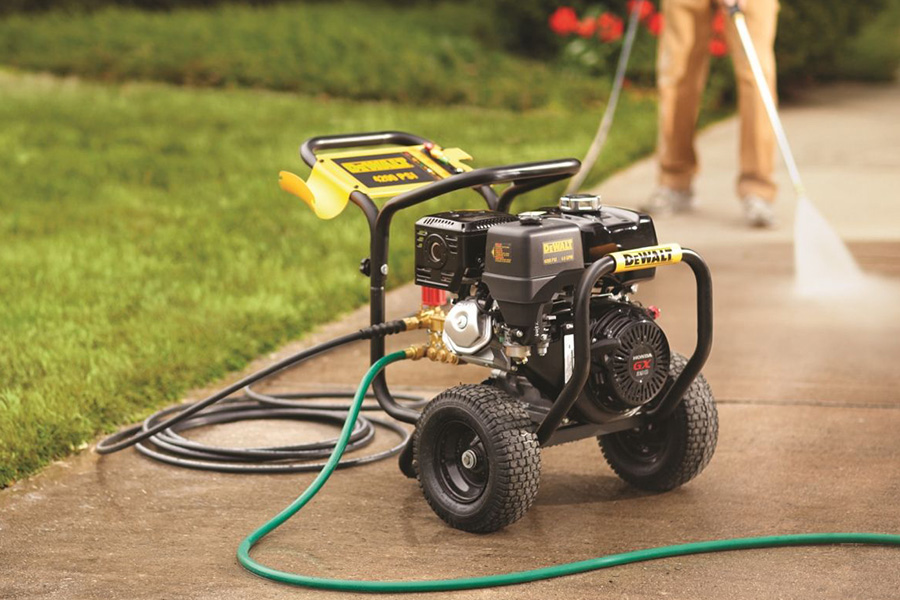 When power washing we will pre-treat areas that are heavily soiled to allow the soaps to lift the soils from the materials and provide for an easier wash and for efficiency in the process. Making sure that areas are pre-treated will prevent wasting hours on little areas that are heavily soiled and not treated. The wash process should be even and consistant to prevent patterning of the surfaces when concentrations of power wash spray are spent on un treated areas.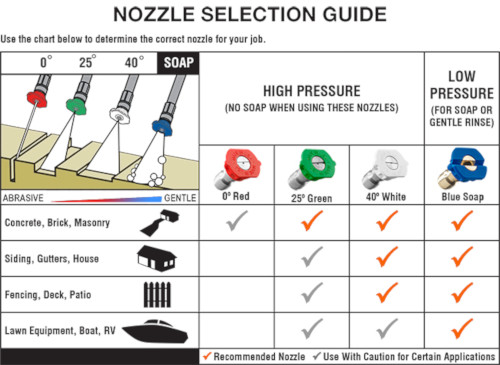 Upon completion of the power washing process of your home or business exterior the appearance will be clean and fresh and restore pride of ownership. Power washing can remove daily frustraitons, prevent slip hazards and provide a sense of pride and accomplishment. Scheduling regualar power washing on an annual basis will provide care free maintenance of your property.
When power washing your exterior surfaces we will take great care to avoid interfering with your landscape plants and materials. In some instances we may put tarps or other sheeting over them to prevent dirty spray from coatring the leaves as plants will deteriorate if dirt is allowed to remain on their leaves. As nothing is 100 percent fool proof we suggest that you spray your leaves clean following the pressure washing service. We would never leave soils on your plants leaves yet some residues may remain so we ask that clients provice a second level of protection by spraying leaves clean followig the service.
Following power washing services a client may consider to have their porous surfaces coated with a sealer or painted surfaces refreshed with a new coat of paint. Please see our other services pages on our website for descriptions of other exterior services.
Power washing is a vital step in the aging in place methodology of getting older. Aging in place is the ability of an elderly person or couple to remain living in their own home and avoiding moving to assisted living. Avoid slips and falls is vital in aging in place, this is easily done by staing inside of the residence and using walking assist items such as canes or walkers. When we venture outside of the residence we are unsure of surface conditions and the slight build up of mold on a concrete surface can be the end of aging in place and force a move to assisted living. Even worse that fall can result in a broken hip or other bone. The regular maintenance of exterior surface is vital to aging in place and power washing shoud be included in that process on an annual or bi annual schedule. If you schedule a power washing service at teh beginning of spring and at the end of summer you can help prevent slips and falls. For winter time avoid going outside when there is snow, ice or wet surfaces, park in a garage or have a handrail installed near your care, weat appropriatge slip resistant shoes and use your can or walker to navigate to and from your vehicle.